Join The Teamer Users
Manage your teams and monitor your projects burn rate easily to increase your productivity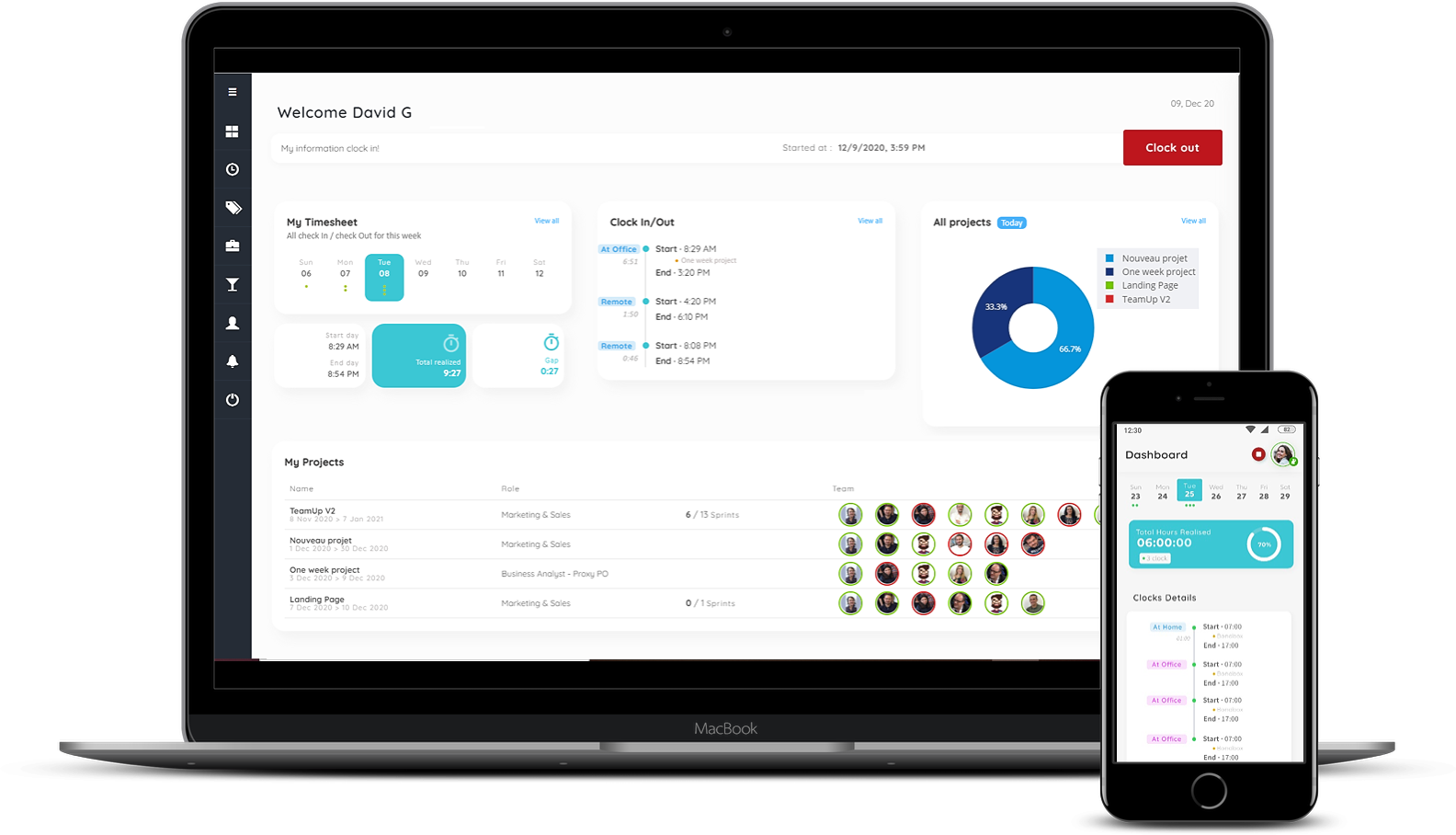 Start a 15 Days Risk-Free Trial
No credit card required
Simple and Flexible Pricing
Choose a plan that fits your needs best
Working Time Monitoring

Live Dashboard

Messaging and Mood tracking

Project and task management

Ressources planning & management

Remote Technical Support

Private Cloud and API

Ticketing Tracker
Working Time Monitoring

Live Dashboard

Messaging and Mood tracking

Project and task management

Ressources planning & management

Remote Technical Support

Private Cloud and API

Ticketing Tracker
Working Time Monitoring

Live Dashboard

Messaging and Mood tracking

Project and task management

Ressources planning & management

Remote Technical Support

Private Cloud and API

Ticketing Tracker

And more
Working Time Monitoring

Live Dashboard

Messaging and Mood tracking

Project and task management

Ressources planning & management

Remote Technical Support

Private Cloud and API

Ticketing Tracker
Working Time Monitoring

Live Dashboard

Messaging and Mood tracking

Project and task management

Ressources planning & management

Remote Technical Support

Private Cloud and API

Ticketing Tracker
Working Time Monitoring

Live Dashboard

Messaging and Mood tracking

Project and task management

Ressources planning & management

Remote Technical Support

Private Cloud and API

Ticketing Tracker

and more
My mission is to design a simple and powerful solution that your employees will quickly adopt. The Teamer becomes a natural reflex within the team and allows you to get reliable information in real time about working times across several projects.
Efficiently managing time and budgets and allocating human resources to projects according to their skills and availability, will improve your productivity. Moreover you'll save a lot of time and energy and ease the collaboration between HR departments, sales administrators, project/team managers.
We're here to help, contact us!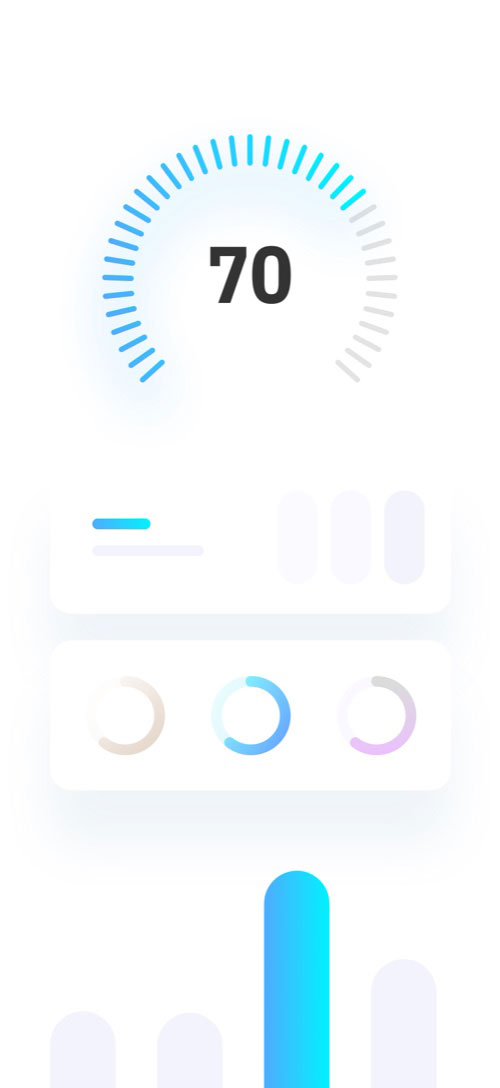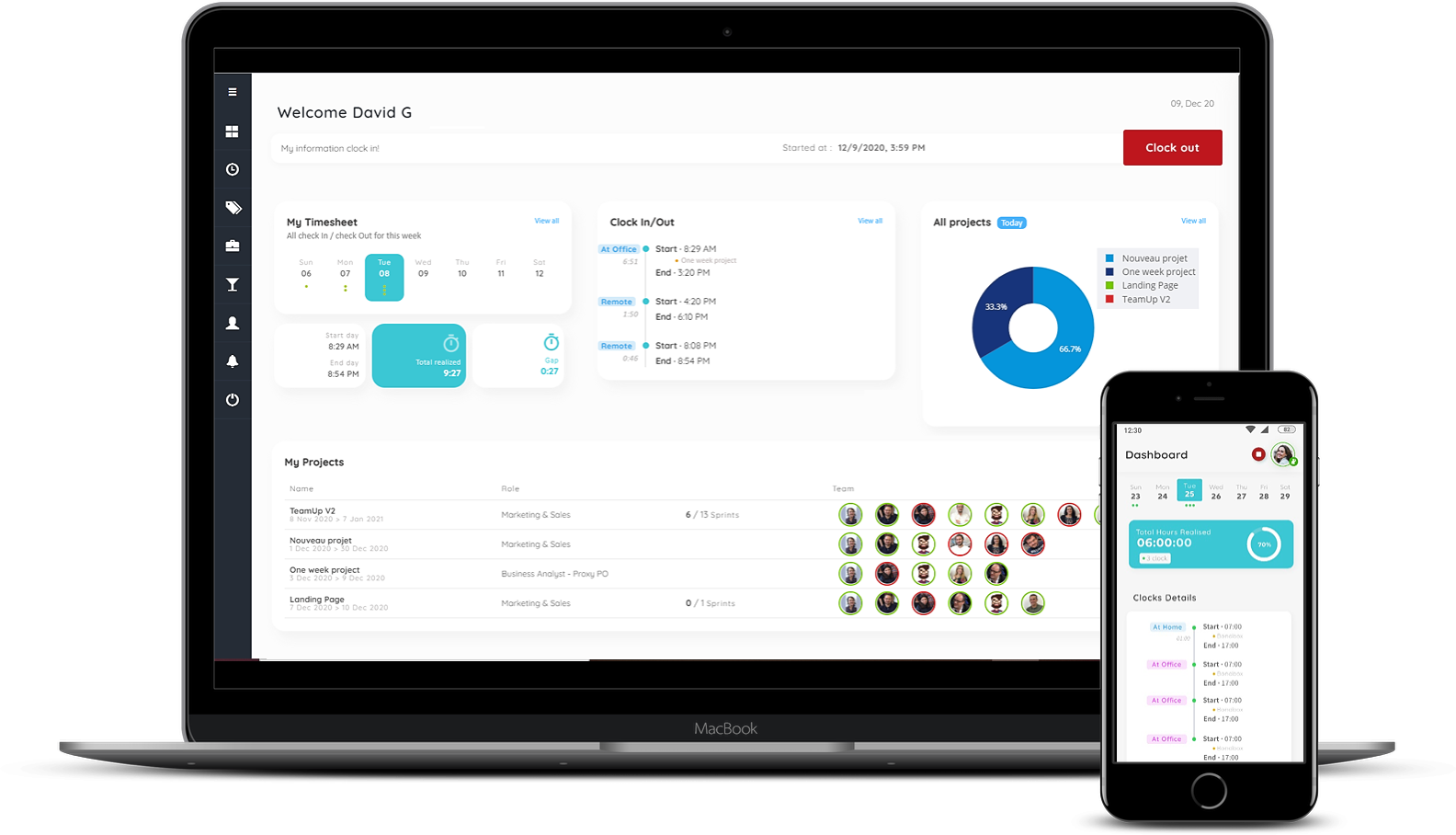 Empower your teams
Automate your HR paperwork and optimize your time and workforce management thanks to data driven decision making. All in one place.